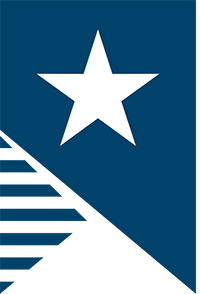 WHAT WE DO
The intent of the Nevada Loan Participation Program is to support small businesses capital formation and growth in partnership with Nevada banks and credit unions.
Benefits to the Small Business:
Small business loans at more attractive terms
Flexible resource for funding
Benefits to the Lender:
Reduces risk of loss
Ability for lenders to approve a loan that might otherwise have been approved at a reduced amount or would have required additional collateral from the borrower
Helps to retain clients and ancillary banking services
WHO IT'S FOR
Small Businesses with no more than 500 employees whose projected cash flows are in need of additional support by the lender or in instances in which the lender is seeking participation due to legal lending limits or concerns about lending concentration in a business sector.
Small Businesses seeking loans greater than $250,000.00 and no larger than $5million.
To qualify, a business must be engaged with a bank or credit union for the purpose of "new project", "new money", "new underwriting".
Typical loan use: permanent equipment and inventory, owner-occupied real estate, accounts receivable revolving loans.
Refinancing only limited and cash-out financing and purchases of business prohibited.
Real estate financing has to adhere to strict rules: passive/ investment real estate is prohibited.
Owner occupied minimum of ≥51% (≥61% for existing buildings).
Nevada Manufacturers investing in automation equipment and supply chain management improvement technologies – often called Industry 4.0 – should especially engage with this Program.
How it Works
The Nevada Loan Participation Program is advantageous to borrowers as it enables lenders to provide financing by limiting the loan exposure and providing additional opportunities for access to financing for small businesses.
The Nevada Loan Participation Program will purchase a portion of a loan from the participating bank or credit union. The portion of the loan purchased by our program will potentially have a lower rate of interest which will therefore reduce the overall interest burden.
HOW TO APPLY
Interested Nevada Small Business borrowers must work with their bank or credit union by first completing a loan application. If a borrower does not meet the cash flow coverage requirements of a lender for the targeted loan amount, the lender will determine if the borrower may be eligible for the Nevada Loan Participation Program. Our Program will work with banks and credit unions to alert them to this opportunity and encourage engagement and uptake of our Program.