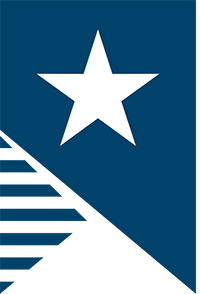 WHAT WE DO
Nevada has enacted legislation during the 2021 Legislative Session: SB283 created a Commercial Property Assessed Clean Energy (C-PACE) program in Nevada. This legislation authorizes a municipality to create a special district in which commercial projects that include energy efficiency, renewable energy, resiliency, or water efficiency investments are eligible for C-PACE financing.
BBG Climate has partnered with Petros PACE Finance (PPF or Petros) to create a Fund to jump start the support for Nevada's Small Businesses to invest in energy efficient technologies with affordable, long-term, fixed-rate financing.
Recently acquired by Apollo, Petros has originated over $6 billion in various C-PACE transactions and has funded more C-PACE transactions than any other C-PACE capital provider in the country. PPF has also led the way in helping states and municipalities launch new C-PACE programs across the country.
The intent of BBG Climate is to support small businesses investments in energy efficient technologies to mitigate climate change which our arid home state of Nevada is especially subjected to. Benefits to the Small Business:
Small business loans for Energy Efficiency – including water efficiency – investments at more attractive terms
Flexible resource for long-term funding
Obtain dedicated financing for energy and water efficiency investments
WHO IT'S FOR
Small Businesses with no more than 500 employees seeking loans no larger than $5million for investment in energy efficiency, renewable energy, resiliency, or water efficiency.
Nevada Manufacturers trying to reduce their energy and water consumption are especially encouraged to consider engaging with us for financing.
Small businesses and manufacturers owned or managed by "socially and economically disadvantaged" individuals.
Real estate retrofit financing has to adhere to strict rules: passive/ investment real estate is prohibited.
Owner occupied minimum of 51% (61% for existing buildings).
How it Works
BBG Climate is advantageous to small business and manufacturers as our dedicated Fund provides financing to fill a gap in the capital stack at a substantially lower cost of capital.
Financing from the Fund will replace and eliminate the higher interest mezzanine debt portion in the capital stack usually with one or more of the following: lower interest rate C-PACE loan, longer repayment periods and lower monthly payments while keeping senior bank debt and owner's equity in place.  A borrower can borrow 100% of the cost of an energy retrofit to an owner-occupied building 51% or 61% for existing buildings)
The originating borrower will not need to repay the loan if the building is sold, the new owner will continue to pay the loan balance through the property tax assessments if the C-PACE obligation is assumed by the new owner.
HOW TO APPLY
Interested Nevada Small Business borrowers investing in energy and/ or water efficiency technologies should contact
BBG Climate or Petros
for further information.